Long term plan: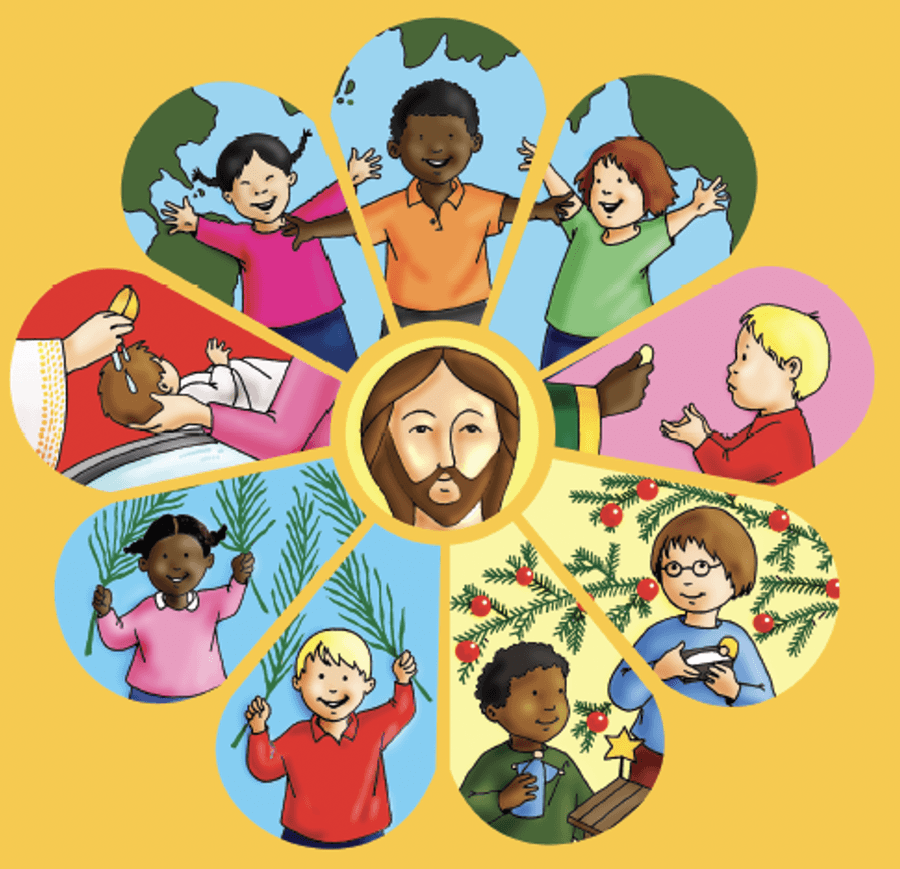 We follow the 'Come & See' teaching scheme for our Curriculum RE.
As a school, we follow the Come and See scheme of work. The Catechism of the Catholic Church addresses the search for meaning in life. God's initiative in Revelation who comes to meet us and our response of faith. This pattern guides the structure of the programme and informs the process of each topic, opened up through; Explore, Reveal and Respond.
Explore
The teacher helps the children to think about their own experiences.
Reveal
Reveal is the heart of the process where the children and teachers discover the Christian understanding.
Respond
The children will remember and celebrate what they have learned.
The Come and See scheme is an invitation for everyone to "Come and See"
We are invited to invite others and children are especially welcome - "Let the children come to me"
The idea is that all classes throughout the school are studying the same fundamental topic with a differentiated theme, suited to their age.
The main themes are The Church, The Sacraments and Christian Living
Children come and see the wonder that is within them and beyond them
God Offers the invitation to come and see
Teachers Facilitate the opportunity for children to Come and See.
An overview of the themes covered below. As we have mixed age classes in school, Early years always complete all of their RE topics within the year and then 1/2, 3/4 and 5/6 topics are covered on a 2 year cycle. To see termly overviews click here