The Liturgical year
Celebrating the Liturgical Year at St. Joseph's Catholic Primary School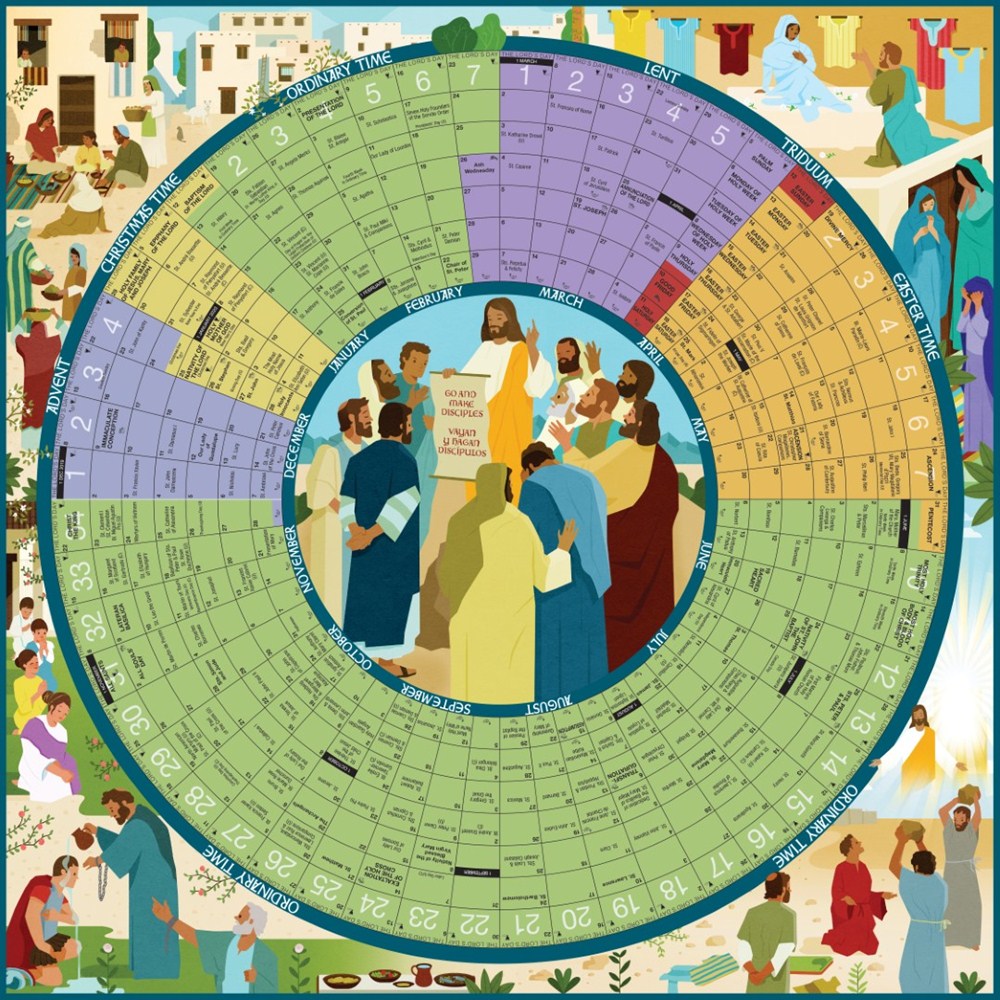 As a fundamental aspect of our Catholic ethos, all pupils at Joseph's are made aware of the changes and celebrations relating to the Church's Liturgical Year, as we progress through the year in school.
All of our class and communal prayer spaces and displays reflect the liturgical colour. We spend time in our RE lessons looking at the main events in the Church's calendar, and we celebrate many of them together through collective worship.
We also enjoy celebrating key liturgical events in a variety of ways - please take a look below at some of the celebrations we have taken part in recently...
March 2023
Reconciliation service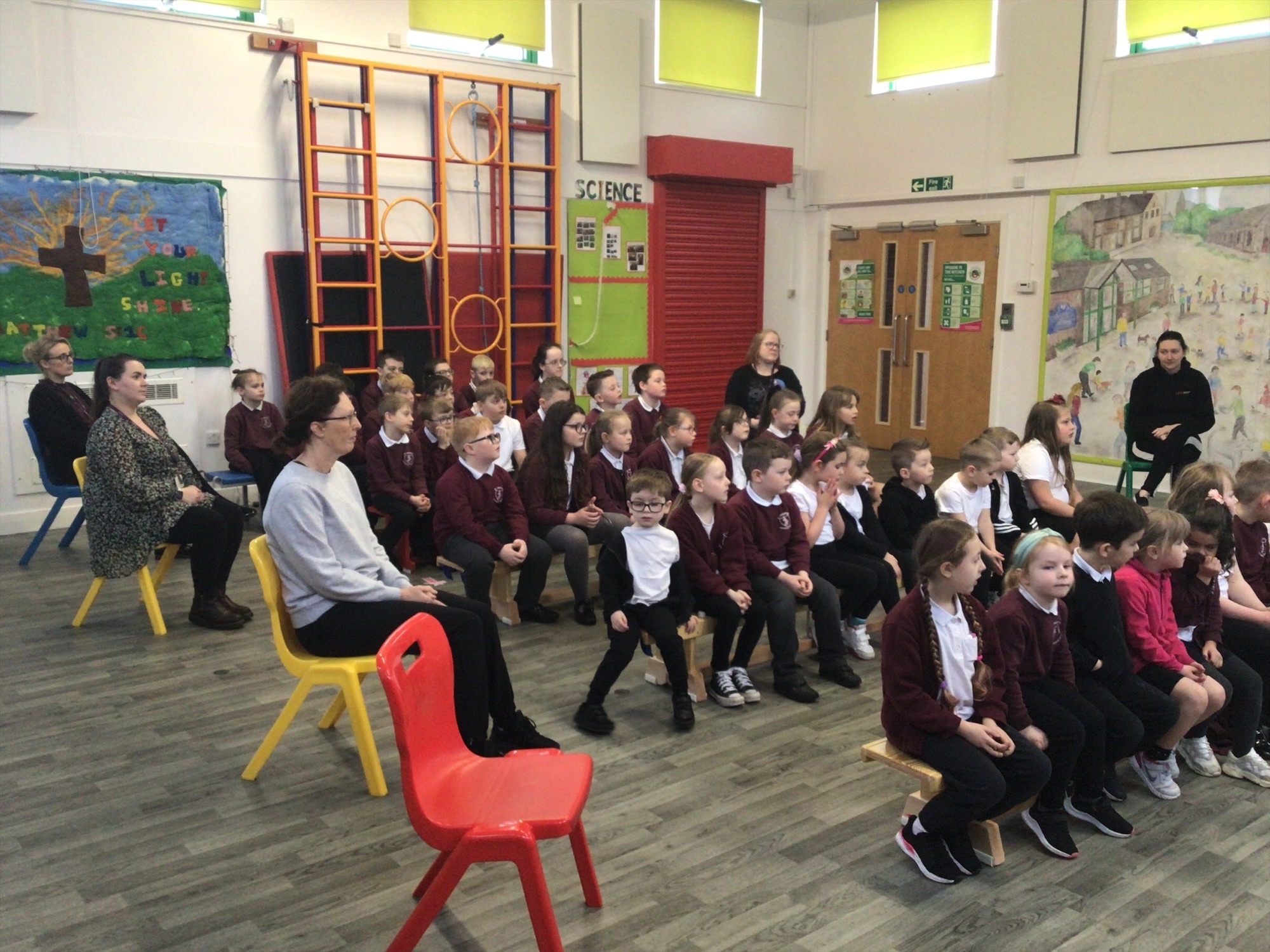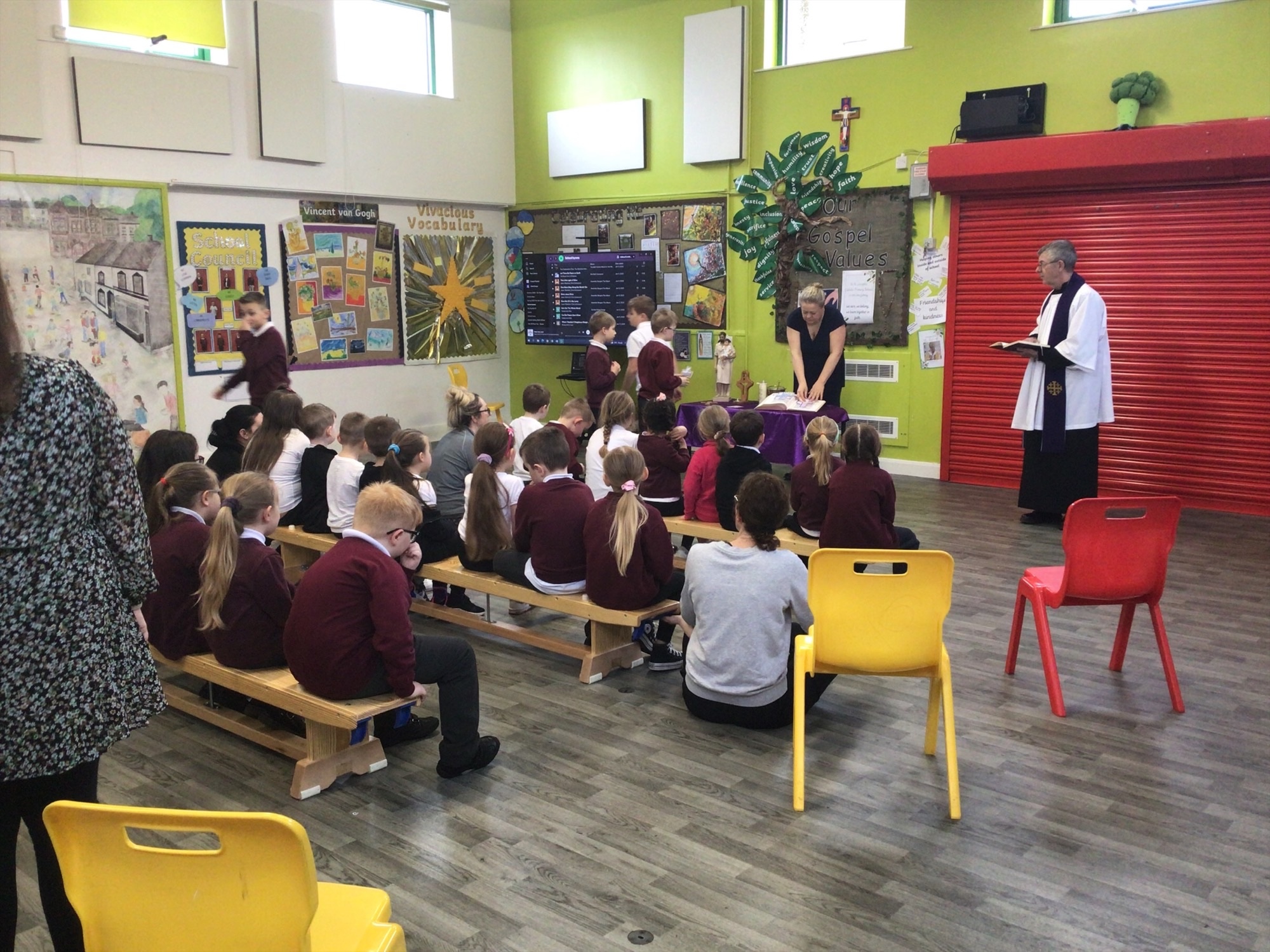 All of the children gathered in the hall for our reconciliation service. We thought about the paths we have chosen to walk in our lives, the times we have followed in the footsteps of Christ and the times where we may have taken a wrong path.
We then took part in a reflection where we were able to think about the times in our own lives where we made have made mistakes.
St. Joseph's Feast Day (19 th March - Whole School celebration)
Today, we celebrated St. Joseph's day in school. all of the children came dressed in red. We all attended mass as a whole school and then invited parents and families into school for a coffee afternoon where the children made St. Joseph's day cards, which were given out to the parishioners at mass on Sunday, which they were delighted with.
Thank you to all the families who attended our special celebration.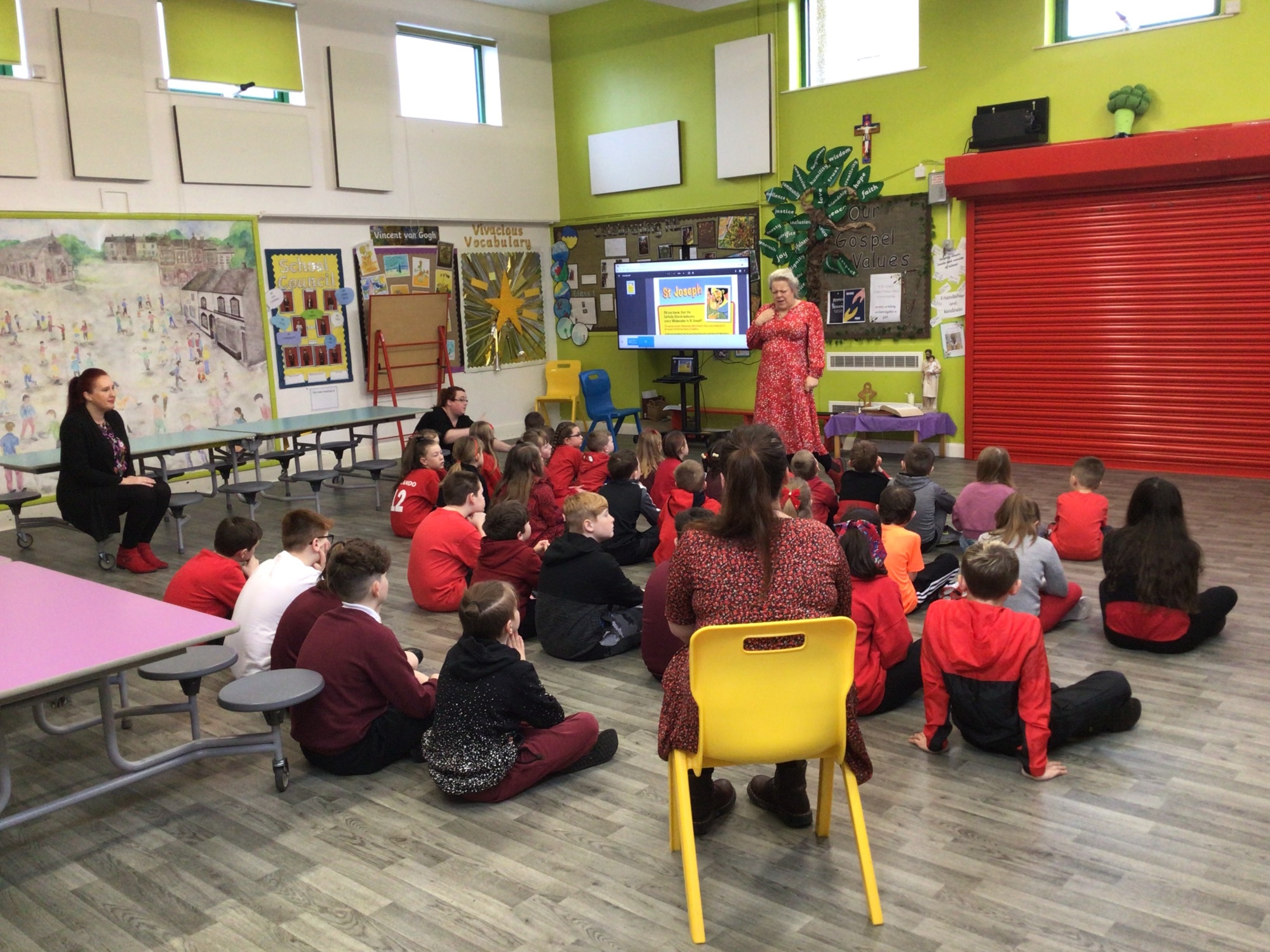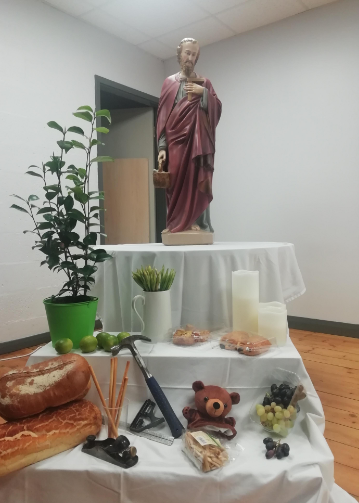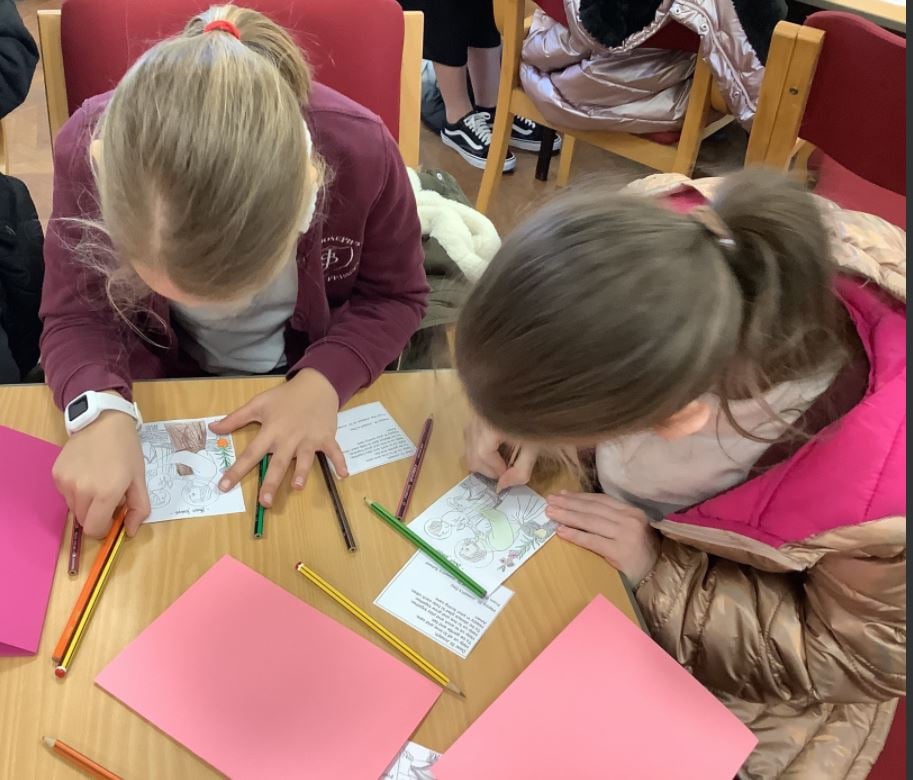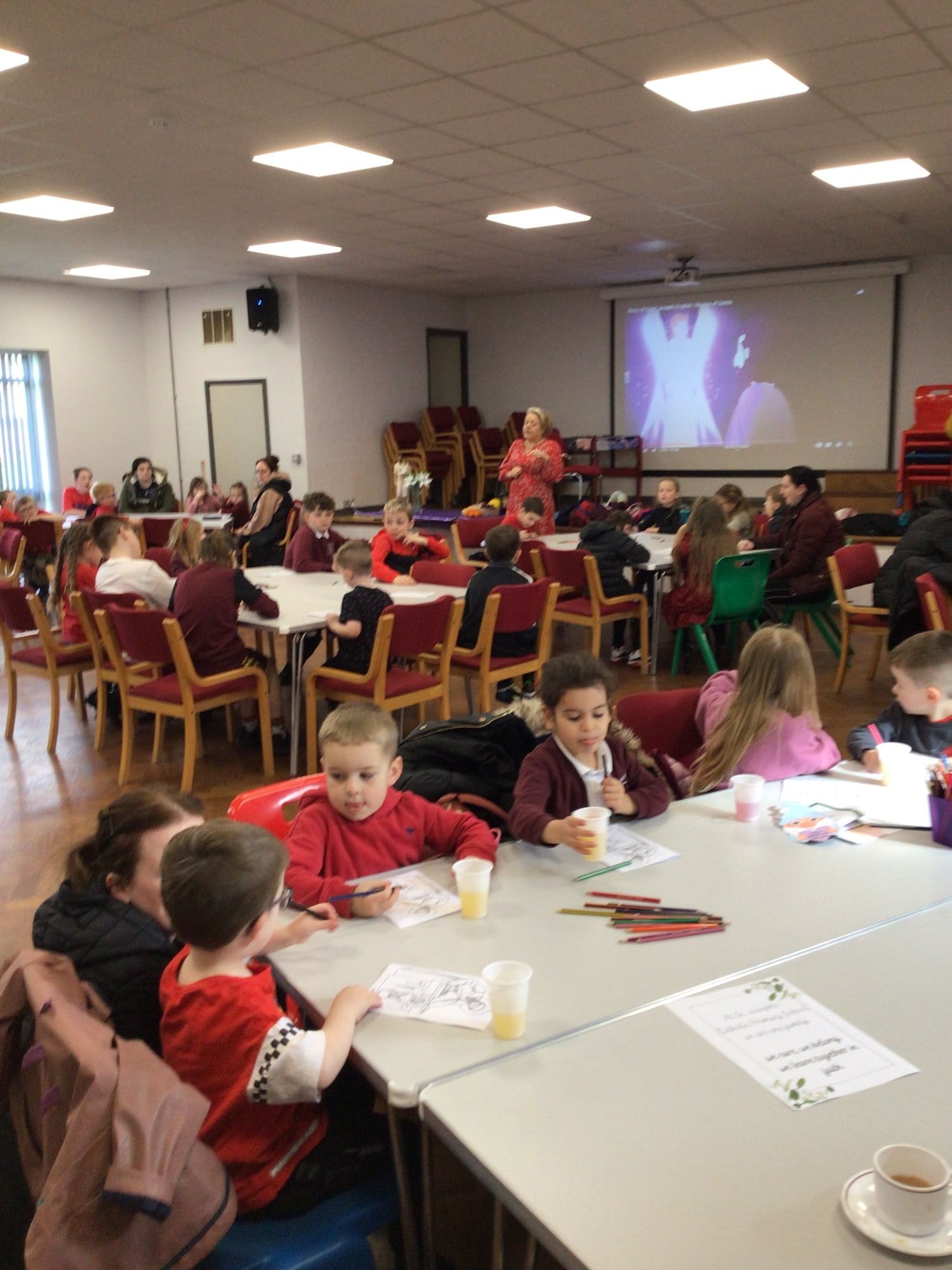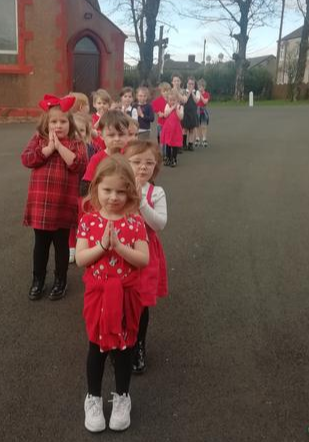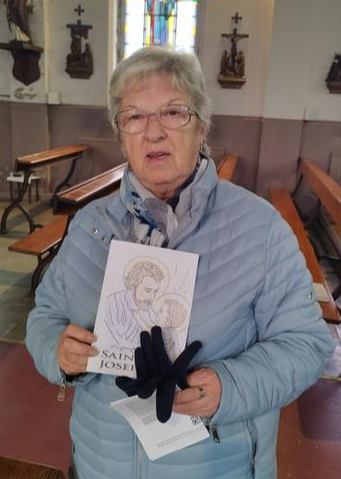 February 2023
Lent 23'
(February 22nd - April 6th 2023)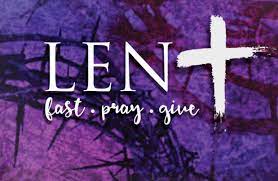 Ash Wednesday
✝️ Today is Ash Wednesday, which also marks the beginning of Lent.

✝️ Lent is a time of preparation for the celebration of the death and resurrection of Jesus at Easter.

✝️ From its start on Ash Wednesday until its conclusion on Easter Sunday, Lent has been a traditional time for fasting or giving something up or abstinence.

✝️ Just as we carefully prepare for events in our personal lives, such as a wedding, or birthday, Lent invites us to make our minds and hearts ready for remembering Jesus' life, death and resurrection.
The stations of the cross
Please click here to see the photographs
✝️ We had such a lovely day in school today, with a special visit from our good friend, Mrs Wright.
✝️ Mrs Wright led the children in special workshops, based around The Stations of the Cross.
✝️ Through the stations the children learned all about Jesus' Passion (his suffering and death).
✝️ Thank you so much for a super day, Mrs Wright - we look forward to seeing you in school again soon!
January 2023
Epiphany
December 2022
Advent service
All of our children joined with all the local Catholic Primary Schools for a beautiful advent service at St. Mary's Church.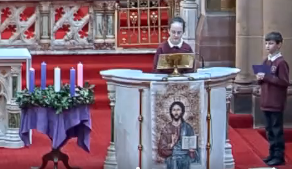 If you were unable to attend but would like to watch the service it is available on St. Mary and St. Joseph's parish Facebook page. https://fb.watch/h8zQlpG5x0/

Our School Nativity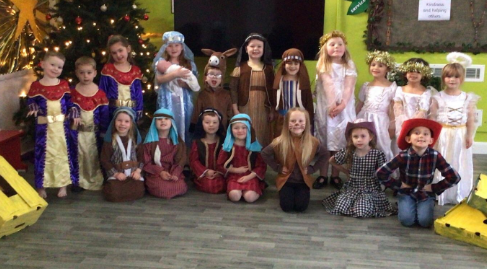 Our School Carol service
Unfortunately this year, due to sickness, we had to revert to an online service. The children enjoyed singing the carols and parents and families were pleased that they were still able to join in the celebrations from home.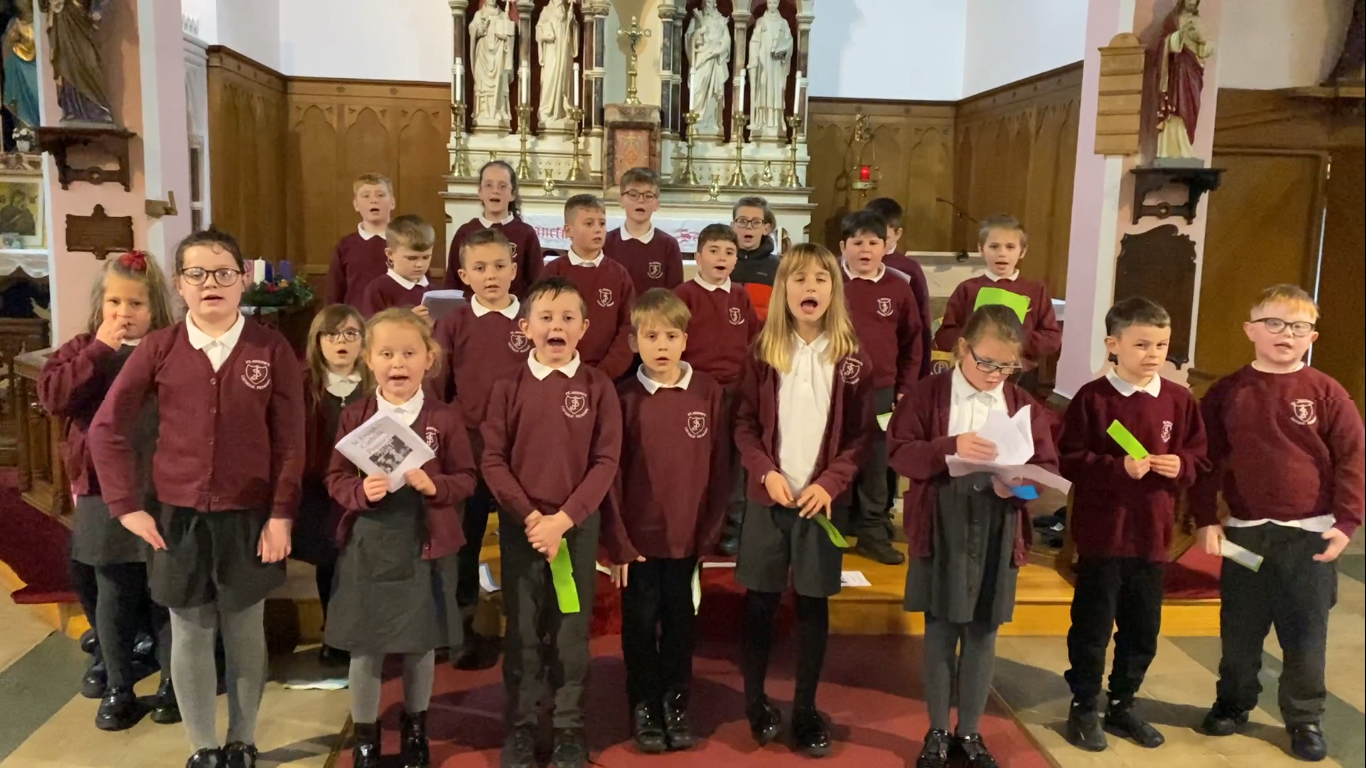 November
All Saints Day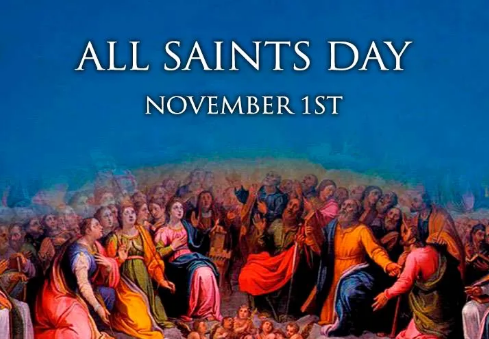 All the children celebrated Mass today in church . The children listened attentively and joined in respectfully.
Dear Jesus,
Thank you that God has a plan for us to live with Him forever and be part of His special family.
Thank you for the example of the Saints who show us
how to love others and do the work of Jesus.
Fill us with your light and your love so that we too
can say 'yes' to God's plan for us.
Amen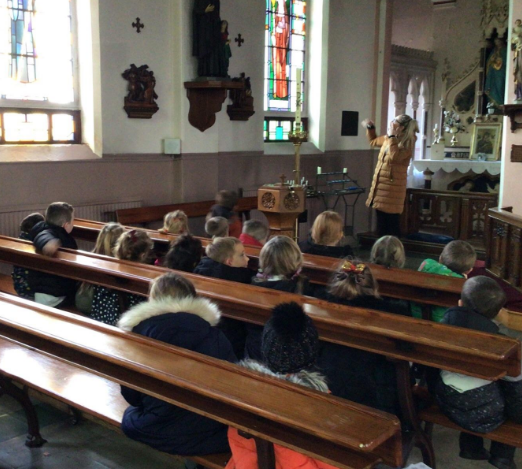 Today we've been to church twice to celebrate All Saints day.
This morning we attended mass with Father Paul. The children sat beautifully and listened carefully.

We then went back to church this afternoon to look at the stained glass windows. The windows in church display some Saints. We talked about the Saints and then we came back to class and created our own stained glass windows.
October
The Month of the Rosary
All of the children joined together to work together to make individual Rosary Beads. The older children helped the younger children. We then all prayed one decade of the Rosary.
The Season of creation
September the 1st was the beginning of the Season of Creation.

Pope Francis states that the Season of Creation is a "season of increased prayer and effort on behalf of our common home." The Season of Creation, which started on 1 September, the World Day of Prayer for the Care of Creation, and ends 4 October, the Feast Day of St. Francis of Assisi.

Every year during the Season of Creation, Christians on six continents unite to pray, take action, and advocate for our common home.

But every year also features a new theme and a new logo for Christians to unite around as they care for God's creation.
In school, the children learnt about The Season of Creation and created some amazing artwork which was displayed in Church for The Season of Creation Mass.
September
July
June
May
Feast of St. Joseph the worker (1st)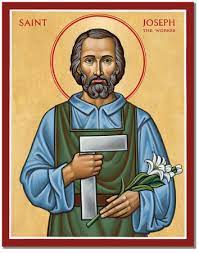 Today ,we celebrate the Feast of St. Joseph the Worker.
On this day, at the start of Mass in the Casa Santa Marta, Pope Francis prayed: "Today, on the feast of St. Joseph the Worker and the day dedicated to workers, let us pray for all workers, so that no one might be without work and all might be paid a just wage. May they benefit from the dignity of work and the beauty of rest."
Today, we follow the footsteps of St. Joseph and pray for all workers.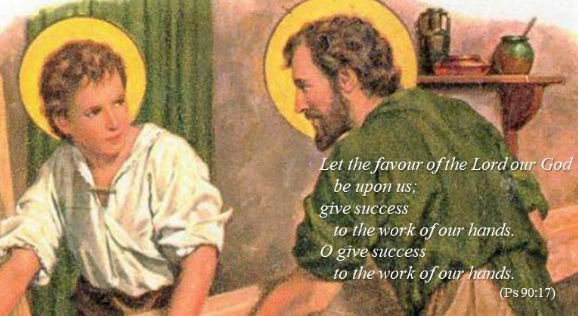 Month of Mary
Try to Pray the Hail Mary every day.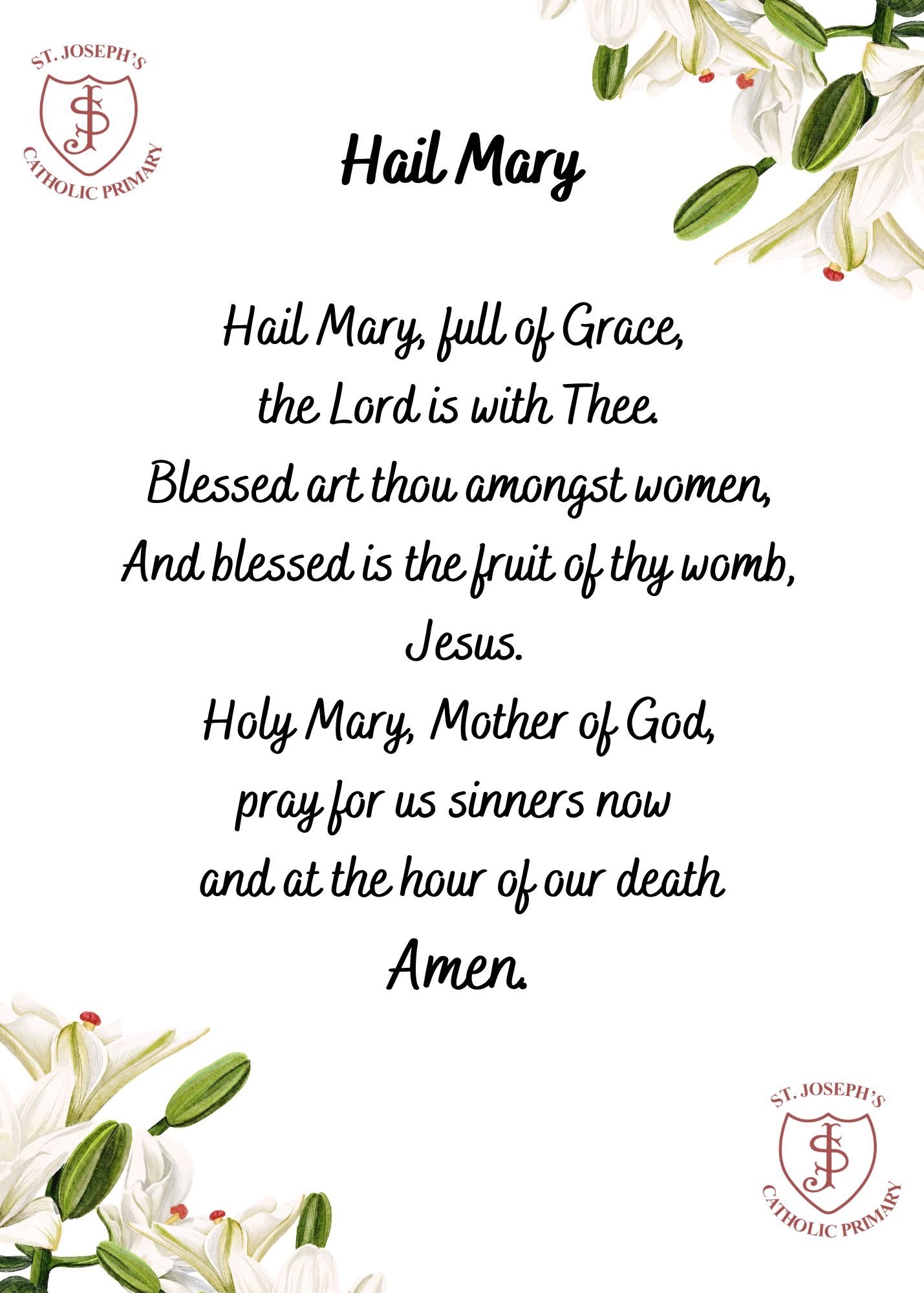 April
March
St. Joseph's Day (19th March)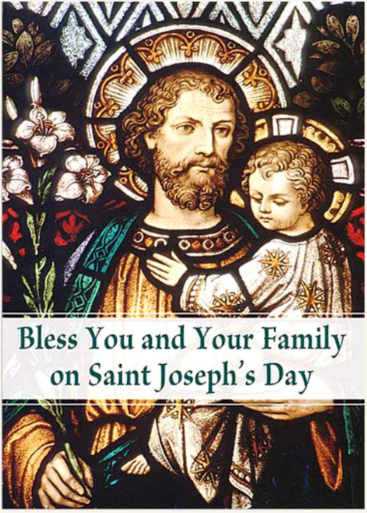 Today in school, we are celebrating the Feast Day of St. Joseph the patron saint of our school.

Dear St Joseph,
Help us all to love and care,
To be gentle and fair.
Help us to work and play together,
Help us to live and grow together,
To be always glad to help each other,
Happy in your loving care.
Amen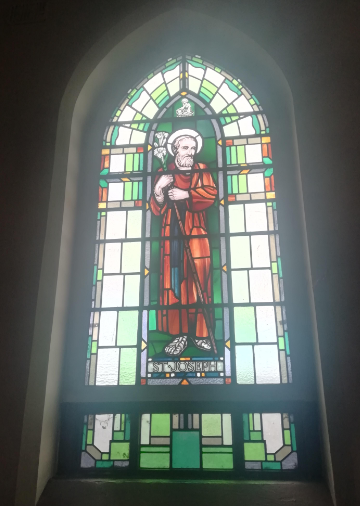 On St Joseph's day we celebrate together by dressing in red and making a short pilgrimage to the statue of St. Joseph. Children and families celebrate mass and then join for a coffee morning where families make cards to deliver to our parishioners and neighbours.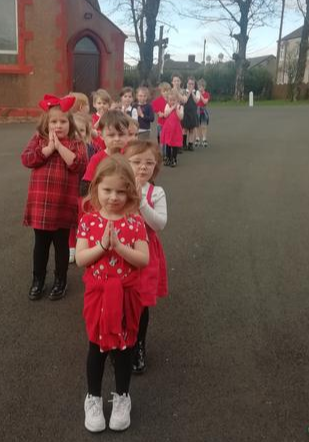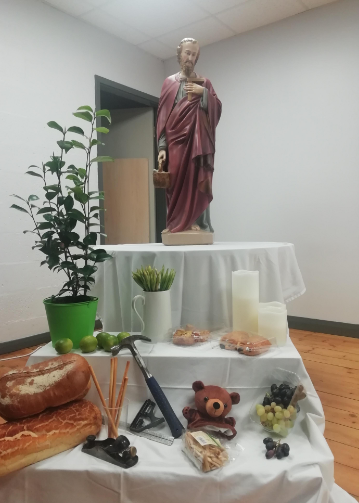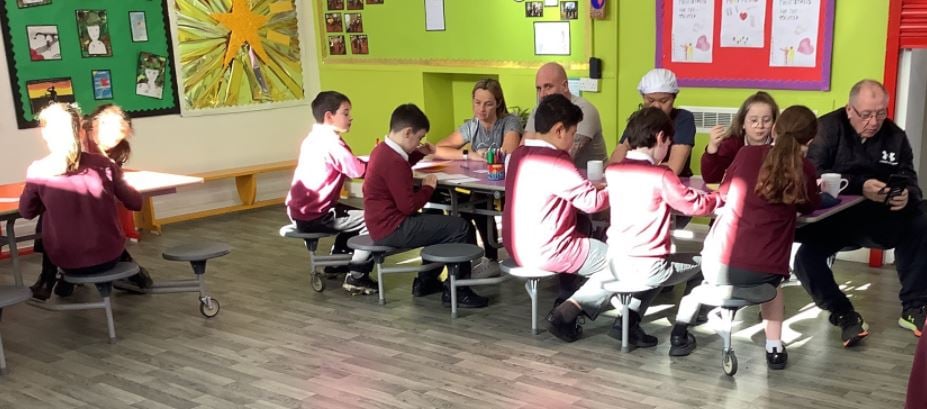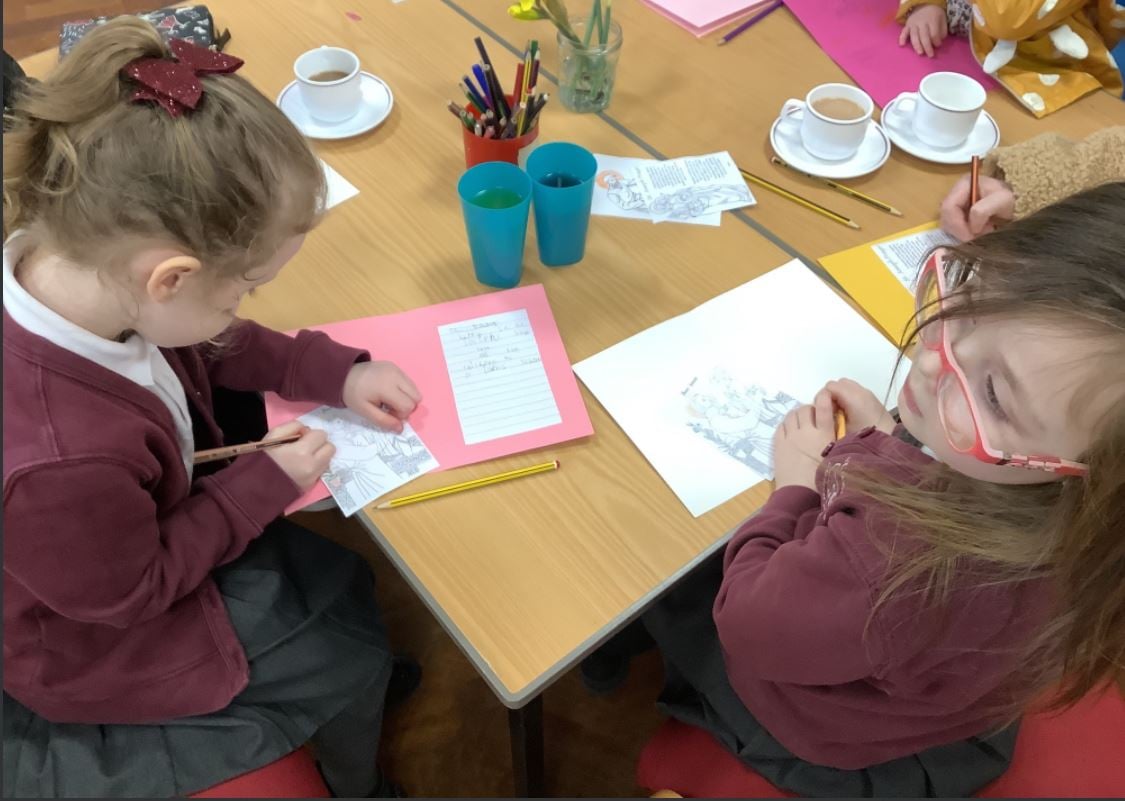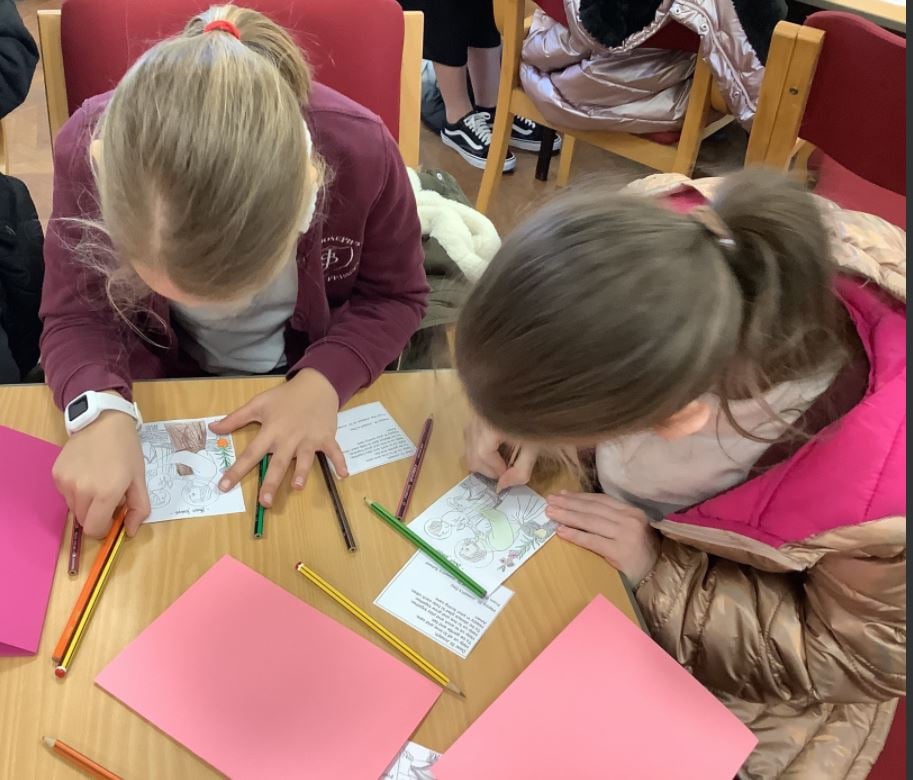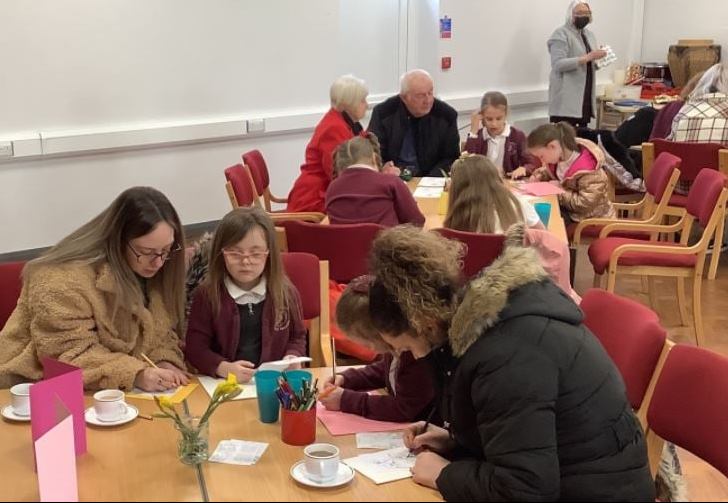 Today, we will also will be praying for and asking for donations to help support families impacted by the ongoing situation in Ukraine.